More about this Facility
Storage Facility Details in Allen, TX
Services
Facility is well lit and the parameter of the building and enclosed units are fully fenced.
Multiple security cameras throughout the property provide extra security and monitoring.
Storage units are equipped with individual alarms.
Moving & packing supplies are available for purchase on site, including boxes, packing tape, locks, bubble-wrap, packing paper etc.
Electronic gate access available only to customers with a Personal Identification Code for a more personalized and secure entry.
Access 7 days a week 24 hours a day.
Month to month leases (we ask for a 10-day notice to vacate).
Deliveries and packages accepted.
Office Front Warehouse units (suites) available for lease with 24-hour access. Electricity is included with rent. We offer both climate control warehouses or drive up access warehouses.
Facility is clean, bright & secure.
Manage your account online from your desktop or mobile device.
Products
Self-Storage Units, Climate Control Storage, Moving & Parking Supplies, Boxes, & Indoor Car Storage, including:
20 Inside Storage Units - from sizes as small as 5x5 (25 sq. ft.) to as large as 5x10 (50 sq. ft.). Perfect for those looking to add an extra layer of protection from extreme weather fluctuations.
282 Drive-Up Storage Units – from sizes as small as 5x5 (25 sq. ft.) to as large as 12x35 (420 sq. ft.). Designed with ease of use in mind. Drive-Up storage spaces are outdoor, so you can drive straight up to your unit to drop off or pick up items in minutes.
231 Climate Controlled Storage Units – from 5x5 (25 sq. ft.) to 10x30 (300 sq. ft.). Provides consistent temperatures and extra protection against humidity and fluctuating hot/cold temperatures. Recommended for those looking to store extra-sensitive items that may be too large to store in sealed boxes.
16 Office Front Warehouses – from 15x25 (375 sq. ft.) to 25x30 (750 sq. ft.). Workspace rentals are available for anyone looking to branch out from their home or small office. Call today for more information!
14 Postal Mail Boxes Available for Rent.
Memberships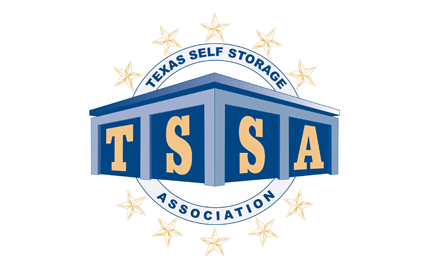 Self Storage Association, Texas Self Storage Association, Allen Chamber of Commerce.
Nearby Service Areas
Our convenient location is on 610 W Main St, just east of where S Jupiter Rd and W Main intersect (or 1 mile east of 75 Central Expressway). We serve the local businesses, residences, and students of:
Allen, Fairview, McKinney, Lucas, Parker, Plano, and Collin County
Nearby Locations Include:
Murphy, TX (75094) - Serving the local communities of Murphy, Wylie, Parker, Sachse, St. Paul & Plano, Texas.
Wylie, TX (75098) - Located blocks away from our Murhpy location, Wylie also serves the surrounding Park, Sachse, St. Paul & Plano communities.
Facility Description
RightSpace Storage Allen offers a variety of personal drive-up, indoor amd temperature controlled storage spaces at the lowest possible price. Whether you're looking to store the contents of a small studio apartment or a 4-bedroom home, we have the storage space that will fit your needs on just about any budget.
We strive to achieve superior customer service, security, and cleanliness for all of our customers, providing you with an unparalleled storage experience. If you have questions about the storage size you need, the type of unit you need, or how the rental process works, please don't hesitate to call or email us today. Our knowledgeable storage specialists can help address your needs and save you time and money.
Frequently Asked Questions
Am I locked into a contract if I reserve online?
No. Our goal is to make the storage process as easy and quick as possible. Reserving online is the fastest and cheapest way to start the process. A credit card is not required and you are not obligated to move in. Online reservations lock-in the lowest rate, your move-in discount, and insures that the unit you need is available on the day of your choosing. It's just a place holder so that the space you need is available when you need it.
I want to reserve a space but I'm not sure what size I need – what should I do?
Reserve a unit online you think best fits your needs. All this does is lock in a space for you, risk-free. You can change the size of your unit even until the very last second! Cancel at any time (you don't even need to contact us) or change to a smaller or larger size whenever you like. There are no fees to change or cancel units.
If you're still unsure about what size storage unit you need, please refer to our storage size guide for examples of what fits in different size storage spaces.
Do I need to sign a long term lease?
No. All of our storage leases are month-to-month. We just ask for a minimum 10-day notice to vacate.
How does the storage rental process work?
Shortly after you reserve online, a RightSpace storage expert will contact you and answer any question you might have while coordinating a day of your choosing to move-in. If for whatever reason you do not speak to a representative, we will honor your reservation for up to 7 days. Overall, the move-in process takes 10 minutes or less.
Do you have vehicle parking and storage?
We provide car storage for vehicles that can fit with a 10x10 or 10x15 unit. We do not offer outdoor vehicle parking.
Please visit our Frequently Asked Questions page for an in depth look at the storage rental process.
Previous Customers Please Note: RightSpace Storage of Allen, TX formerly operated as "Store More! Self Storage." While we are sad to see "Store More! Self Storage" go, we are excited to have the opportunity to better serve you and the local Allen community. We are pleased to say we are the same staff, same management, and same reliable storage team you know and trust. Just with improved features and more advanced resources, all to better serve you. So please don't hesitate to drop by and say hi!